Spray Hound Walking Boom Sprayer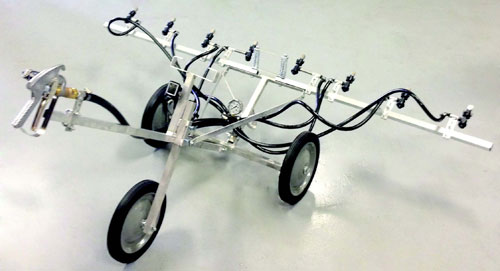 Download Brochure
A must have for professional turf managers. Equipped with eight nozzles, each fed individually to ensure equal volume and an even application. The sprayer's all aluminum frame produces a light footprint and makes it the ideal choice for new or delicate turf surfaces. In addition, the stainless steel components will ensure durability and long life.

Speedometer, pressure gauge and industrial-duty hand controls maintain a consistent and controlled spray with less fatigue. Comes with a limited one-year warranty.